Deeper Grace Midweek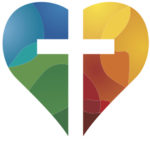 ---
Wednesday Prayer Meeting
Morning – 10:00 a.m.
Evening – 7:00 p.m.
In Our Youth Room
Our Current Study:
"'Kata Johannen' – According to John"
John 20:29 Jesus said to him, "Have you believed because you have seen me? Blessed are those who have not seen and yet have come to believe."
With what is quite likely the last words written by an eyewitness to the life, death, ministry, and physical presence of Jesus, John attempts to comfort a generation coming that will have to rely completely on the words of the disciples.
This is the gospel written for, "those who haven't seen…" What does it hold for us?
Come to Deeper Grace Midweek to explore and find out!