Faith Community Nursing
     We are so pleased to offer Faith Community Nursing as our primary health ministry at Grace In the Desert.  It is a powerful movement that will be part of the solution for current health care system problems and is a natural adjunct to the health ministry work of the Seventh-Day Adventist Church, promoted by the North American Division Health Ministries Department, and supported by the Adventist Association of Faith Community Nurses.
     As a member of our ministerial staff, the Faith Community Nurse assists in the development of health ministry and "walks beside" us to empower each of us to take ownership of our personal health and achieve the optimal level possible.
     The scope of this ministry is not the providing of health care, nor replacing or interfering in anyone's current care and treatment, but is, as a health educator, counselor, referral advisor, and advocate in complete cooperation with everyone's care providers and practitioners.
     Above all, our Faith Community Nurse is our integrator of faith and health, seeking to promote an understanding of the relationship between faith and health by:
Promoting lifestyle practices as a matter of stewardship and faith. 
Participating in the worship life of the faith community. 
Providing spiritual care and guidance surrounding health issues.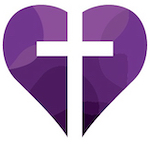 For more information or to ask for referral fill this out and send!