"'In Everything, Therefore…' – A Summer of Gold"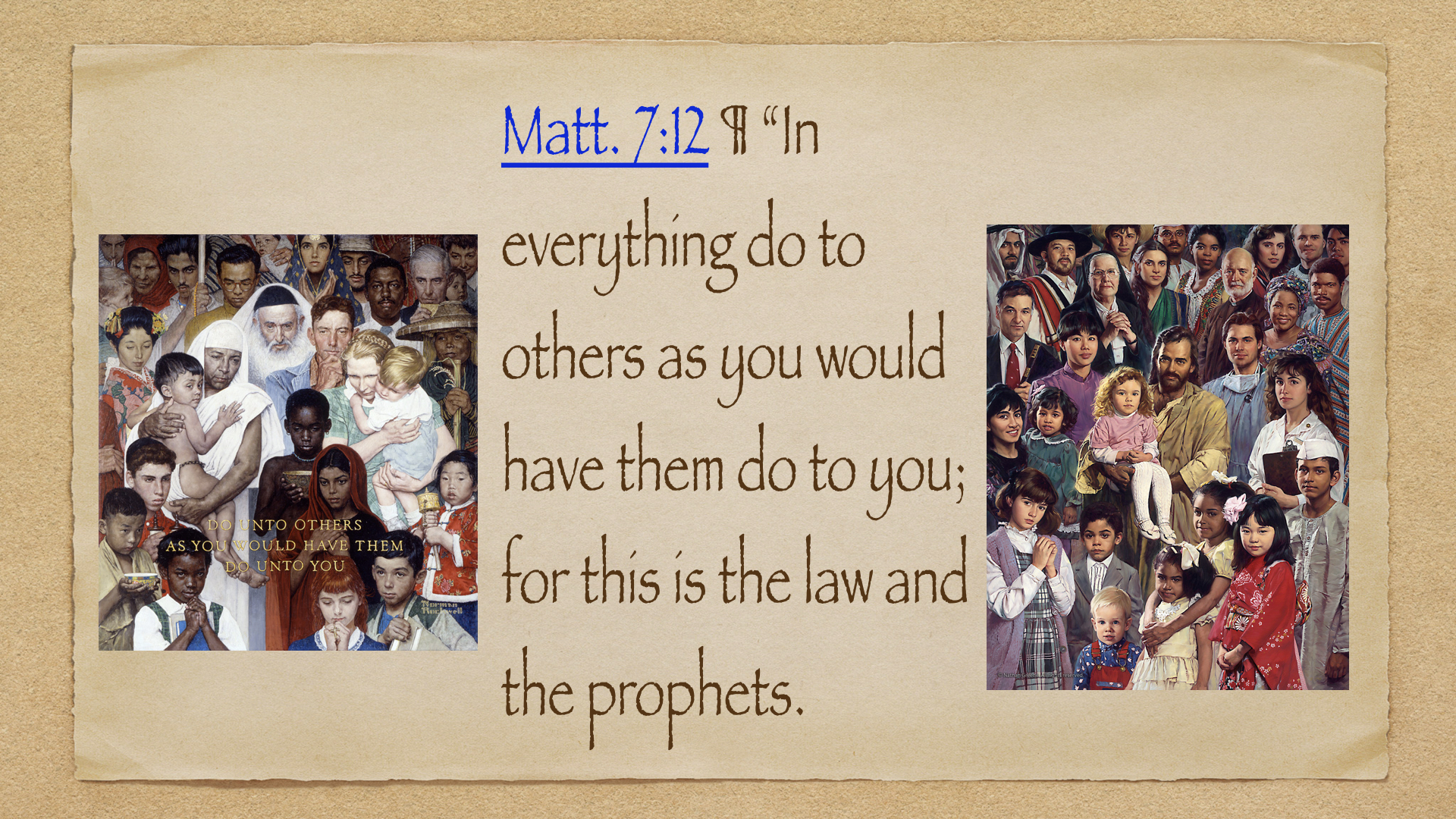 To begin a study on The Golden Rule – "Do Unto Others" – we must begin standing on the right platform – 
When we finished the 7 Churches of Revelation we came to the conclusion that the church began to "go from good to worse" as we went from Ephesus to Laodecia.  And it all started with the first church – Ephesus.  She was doing good things, but they had lost their platform, their world view, if you will. The view that was supposed to be the beginning of all things they do – the lens that they saw all things thru:
Rev. 2:4 But I have this against you, that you have abandoned the love you had at first. 
The ability, for lack of a better term – to live as tho you are loved.  The motive for doing anything should always begin with the fact that that we are loved.
1John 4:11 Beloved, since God loved us so much, we also ought to love one another. 
1John 4:12 No one has ever seen God; if we love one another, God lives in us, and his love is perfected in us. 
The motive to love others does not begin with us – It can't begin with us:
1John 4:9 God's love was revealed among us in this way: God sent his only Son into the world so that we might live through him. 
1John 4:10 In this is love, not that we loved God but that he loved us and sent his Son to be the atoning sacrifice for our sins. 
NOT that we loved God, but that He loved us – had to send Jesus to atone for the fact that we do not love any more.
So this is where we begin, where we stand – nowhere.  If we don't we will mess even this most Golden rule completely up.
Spend a Summer of Gold here at Grace In the Desert – Learning how to, "In Everything, to Do Unto Others…"