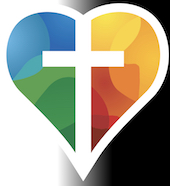 Rom. 12:9 ¶ Let love be genuine; hate what is evil, hold fast to what is good;
Rom. 12:16 Live in harmony with one another; do not be haughty, but associate with the lowly; do not claim to be wiser than you are.
     As our new relationship to God can be summed up in the one word faith, so the new relationship to humanity can be summarized in the one word love – If we are to be non-conformed but transformed, Love is the starting and ending point in our new lives with Him.  
     If we believe love calls us through every obstacle that divides us that Paul describes here, then we must begin and continue conversations about race, segregation, who belongs where in the Body.