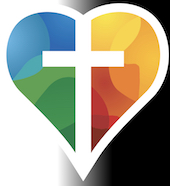 John 13:33 Little children, I am with you only a little longer. You will look for me; and as I said to the Jews so now I say to you, 'Where I am going, you cannot come.'
John 13:34 I give you a new commandment, that you love one another. Just as I have loved you, you also should love one another.
John 13:35 By this everyone will know that you are my disciples, if you have love for one another."
As we continue in remembrance of failure and  hope of unity across race, we are reminded that it has touched us all from Atlanta to Johannesburg.  Elder Will Eva speaks of the barrier and fence that Apartheid presented the church and a continued hope of reconciliation and unity because of the Love of Christ in us and for us.