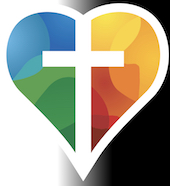 Rom. 12:17 Do not repay anyone evil for evil, but take thought for what is noble in the sight of all.
Rom. 12:18 If it is possible, so far as it depends on you, live peaceably with all.
Rom. 12:19 Beloved, never avenge yourselves, but leave room for the wrath of God; for it is written, "Vengeance is mine, I will repay, says the Lord."
Rom. 12:20 No, "if your enemies are hungry, feed them; if they are thirsty, give them something to drink; for by doing this you will heap burning coals on their heads."
Rom. 12:21 Do not be overcome by evil, but overcome evil with good.
Have been asked why, now, so many years later are we talking about Black History?  Maybe because most of us have been privileged to have witnessed the greatest demonstrations of living out the words of Romans 12 in the past century.