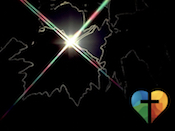 Jesus told the church at Philadelphia:
Rev. 3:8 ¶ "I know your works. Look, I have set before you an open door, which no one is able to shut. I know that you have but little power, and yet you have kept my word and have not denied my name.
As America celebrates our independence & liberty this week what does church need to learn from Philadelphia?  What does "having little power" do as far as the door being open or shut?  Can our history inform our prophecy?