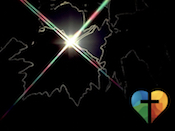 Is there any word that has crossed over from the Bible into mainstream vernacular that has more danger about it, one that hints at death, doom, and fear than the word apocalypse?
It has always been that way.  The rabbi's tell the story of four famous sages who entered the world of apocalyptic vision.  No one survived the visit.  The first one died right away, the second lost his faith, the third became demented, and the fourth proclaimed himself the Messiah.
Someone once said that either the apocalypse finds a man mad or it leaves him mad.
We don't want anyone going mad – so remember the rules and remember what this is – Its time to Remove the Cover!
Rev. 1:1  ¶ The revelation of Jesus Christ, which God gave him to show his servants what must soon take place; he made it known by sending his angel to his servant John…