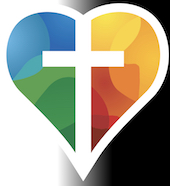 Mark 7:26 Now the woman was a Gentile, of the Syrophoenician race. And she kept asking Him to cast the demon out of her daughter.
Mark 7:27 And He was saying to her, "Let the children be satisfied first, for it is not good to take the children's bread and throw it to the dogs."
Mark 7:28 But she answered and said to Him, "Yes, Lord, but even the dogs under the table feed on the children's crumbs."
Mark 7:29 And He said to her, "Because of this answer go; the demon has gone out of your daughter."
Mark 7:30 And going back to her home, she found the child lying on the bed, the demon having left.
We are honored to begin our celebration of Black History month by having Robert Howard speaking to us today.  He joins us from his Beacon Light congregation where he serves as Head Deacon, leader, and speaker.